savoy cabbage - a topographic story2015












What if one could trace roughness?

A map is an abstraction derived from something, or a reaction to it, it is surely not the thing itself. The structure is surely near to the reality that is trying to be represented however the map can ́t be the territory.

Based on the savoy cabbage leaf, its physical properties and its vascular system, seeing it like a physiographic illustration, this project is a proposal to travel through the structural possibilities of textile manipulation and its conceptual provocations. A topographic map.

An attempt to create a textile based collection. An invitation to an allegoric walk in zoom, in and out, of the cabbage leaf, intersecting its dimensions.

A syntrophy dance.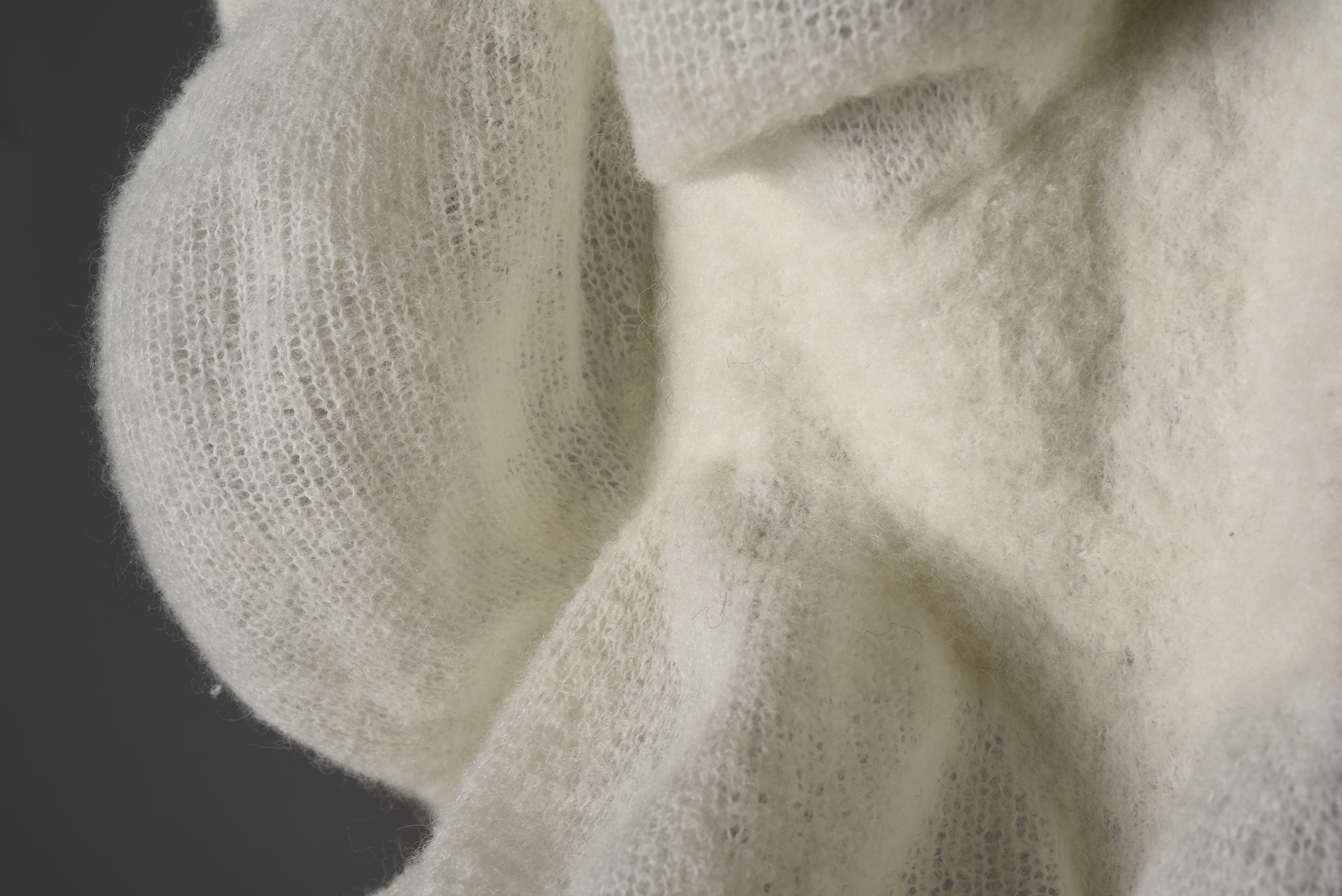 zoom #1, wool and air balloons, Brother Electronic KH-900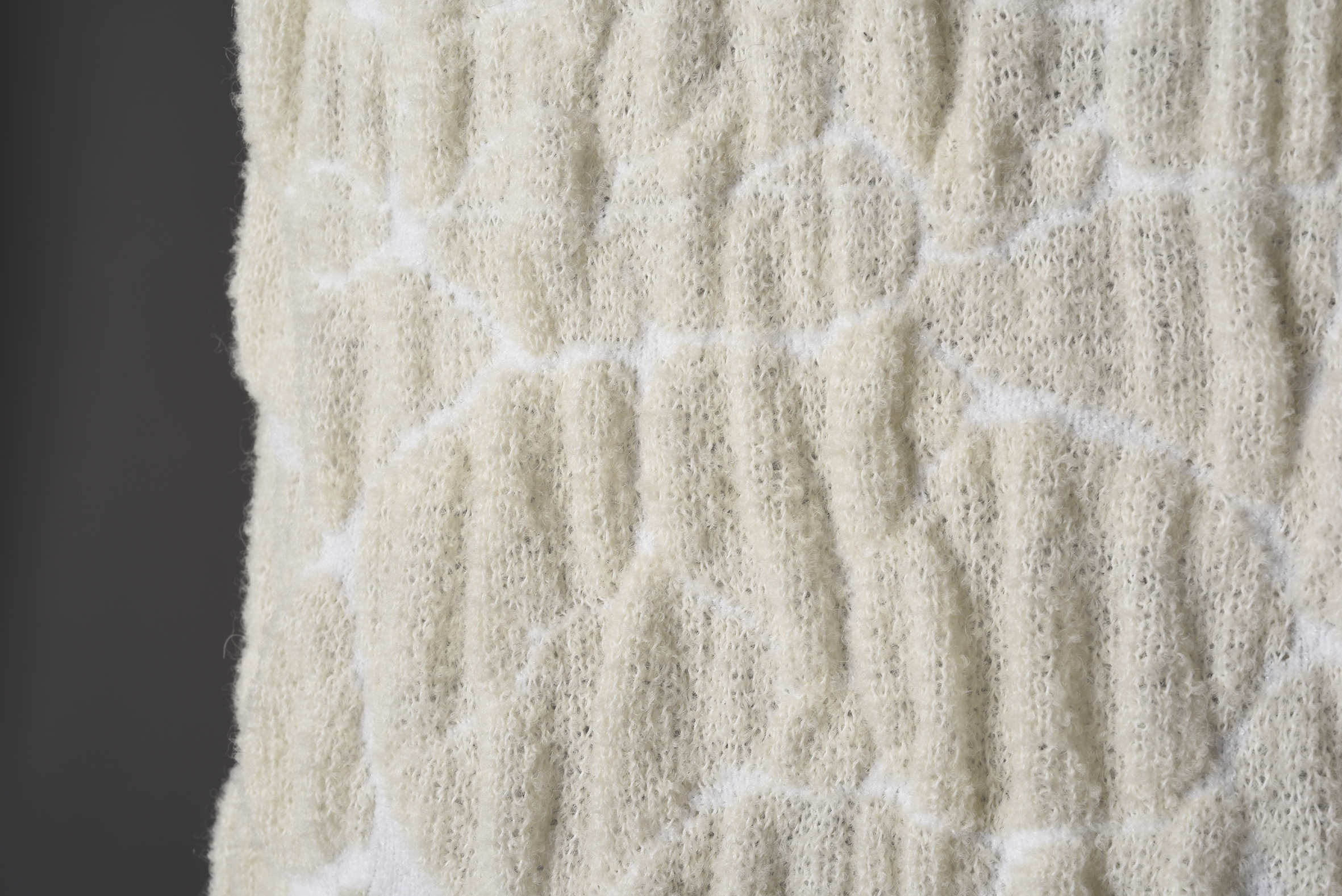 zoom #2, wool, trevira cs pemotex, Brother Electronic KH-900, Knitic software (So Kanno, 2013) Edited image leaf texture

zoom #3, wool, cotton, Brother Electronic KH-900, Knitic software (So Kanno, 2013) Edited image leaf texture
zoom #4, wool, Brother Electronic KH-900,Knitic software (So Kanno, 2013)
Edited image leaf texture positive/negative