textílsetur íslands residency 2013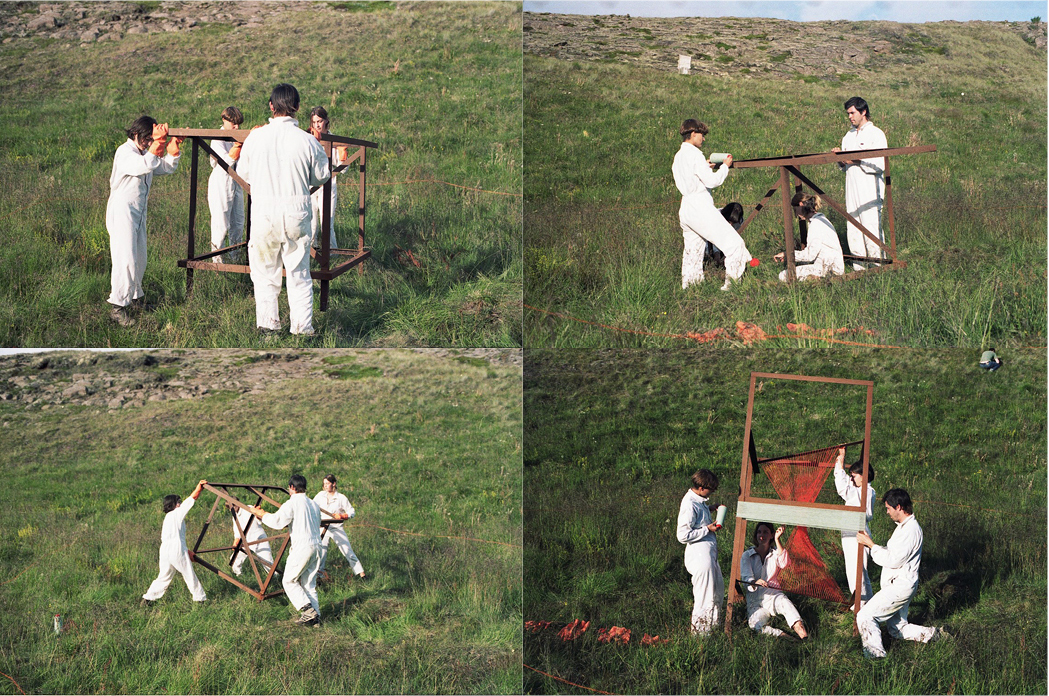 Framkvæma hlut okkar (Perform your object), Collective Performance/ Installation w/ Zac Monday, Amy Parker, Jovana Sarver, Arnarstrapi, Skagaströnd

We are gleaners.






Our language relies on materiality; rusted industrial scraps, seaweed, wool, old sheets, jumpsuits;
Borrowed and re-interpreted milliner techniques.
Discovering points of reflection that hint towards metaphysical meaning.
There is an inherent biological tendency for equilibrium.
We are what we touch- smell, see, hear, taste.
There is a clarity, a peacefulness on the mountain, it effects your whole being. We become this mountain, this stillness, this landscape.
The elements vibrate through us, her wind rippling taut green strings on rusted forms.
A wave of modulation surfs until it breaks, and all you see is a framed
landscape--the sun atop the ocean.