(untitled)2017



Under the empire of necessity
the market driven superego makes a bed of personal obsessions.
Anxious reactionary conservatism.
Hyper borders and white sheets.
The object assumes an autonomous speech
to inform ones ideology.
Ambiguity is so beautiful.
Sleep.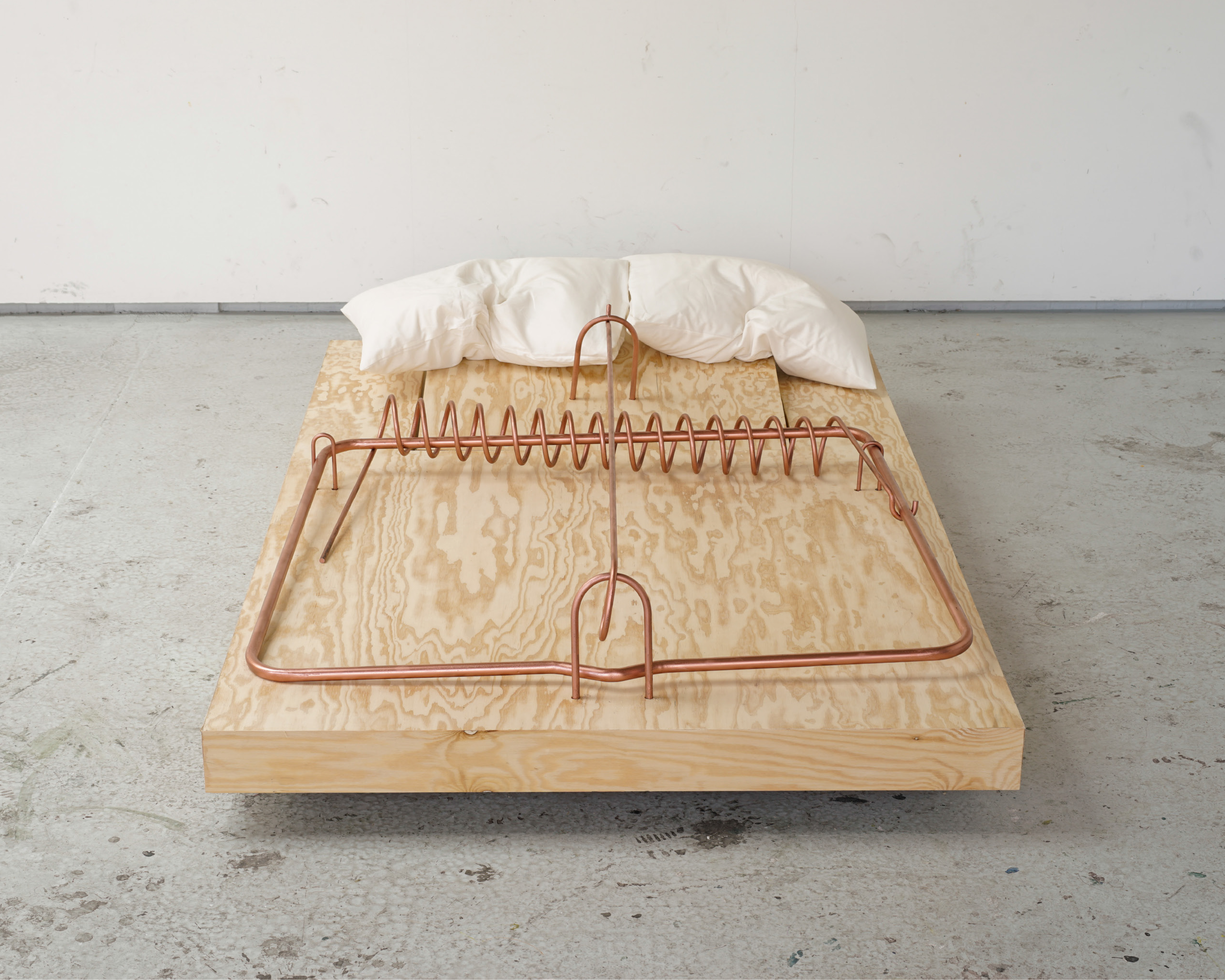 Upscaled mouse trap wood, metal, pillows 200x125
The space.
The space around us.
Incidental self seeks an alienated stability.
Close the door.
Hide.
Entrap the surroundings and feed the illusion of protection.
Mechanical intimacy.
Circular lie.
Repeat.
Prey of our own self predator.
Masticate desire.
Eat.


Frames from performance documentation 418 mouse traps 82"